"

.... a very special, magical & heart felt evening. A lot of hard work, effort and love had gone into it and I know this was appreciated by all there."
— Ms E S, Buxton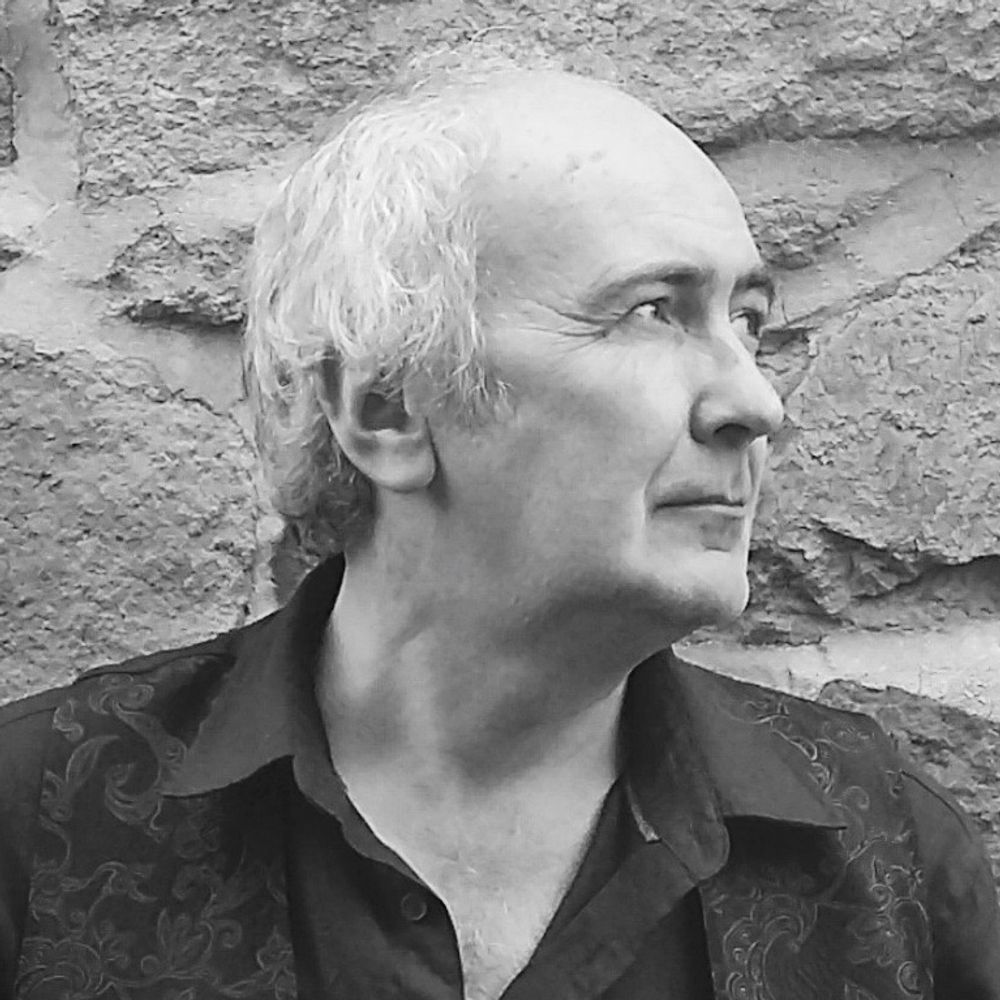 Paul Cromford is an English composer, songwriter, arranger, multi-instrumentalist and singer, based in Buxton, Derbyshire. His output ranges from old-school singer-songwriter material, through experimental soundscapes, to symphonic pieces.  
He currently divides his time between making new recordings, remixing tracks from his backlog, and devising new live shows for the best presentation of his work.  
The first five decades of his life were spent absorbing music from radio, records & gigs, while quietly studying irrelevant topics at school & college, or doing many different jobs to make money for other people. Finally, in around 2008, he decided he'd had enough of that and began giving priority to his own creative impulses.  
Since then, he has:   
played hundreds of gigs up and down Britain, mostly with his wife Carole, sometimes alone, a few times with a band around him;  
written (or polished up) & recorded hundreds of songs, instrumental pieces and experiments;  
masterminded a sell-out series of musical shows at Buxton's Festival Fringe in 2013;  
recorded & mastered an 'official' concept album in 2014, which was released and well received in 2015;  
devised an ambient soundscape to accompany the grand switch-on of Buxton's Christmas lights in 2015;  
written and scored a large-scale orchestral work in 2016, a cyclic symphony in four movements;  
developed and recorded (between 2012 and the present) an ongoing series of radical re-arrangements of many of Burt Bacharach's best-known tunes;  
premiered a new show of live, pared-down acoustic performances entitled 'Paul Cromford's Vanity Set', in the spring of 2018.  
wrote and performed another new show entitled "The Ancient Pull" which explores our relationship with the moon, and which garnered a nomination for Best New Writing at Buxton's 2019 Festival Fringe.
completed a new collection of recordings --- studio-rendered versions of his Vanity Set songs (described above).
So what's next for Paul?  Well, he's making plans to take his show  "The Ancient Pull" out and about in the region, and to make a studio recording of the whole thing; watch this space for more information.  Also in preparation (for starting in February 2020) is a series of podcasts offering a window into the world of Cromford (the man, not the village).
Sample Video and Audio - Live Work
The videos below are a representation of some of the styles I cover in my composing work.  They are by no means exhaustive and you will find other examples of my live work on my "Videos" page by clicking here.